Jingyi Secondary School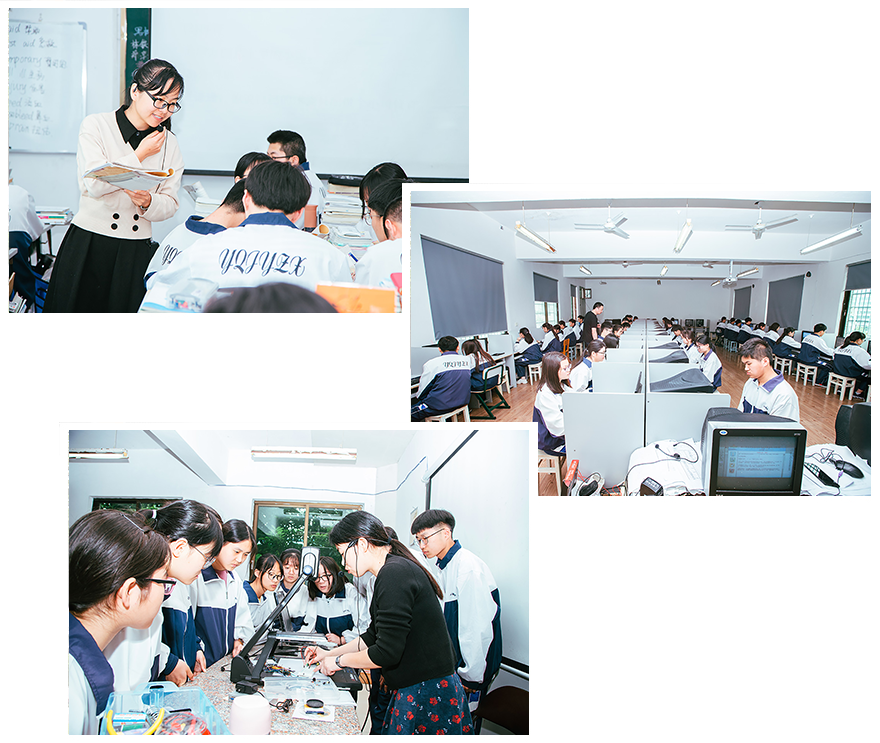 Located in Wenzhou, Zhejiang province, Jingyi Secondary School mainly focuses on providing non-compulsory private education for high school students. The school's educational goals are to "teach students to learn, to be human, to be happy, and to be themselves" (教會學生學習,教會學生做人,教會學生快樂,讓學生考上自己理想的大學).
In accordance with the curriculum requirements of Zhejiang Department of Education, Jingyi Secondary School currently offers 13 main courses in Chinese, mathematics and English (while a small number of its students studies Japanese), technology, politics, history, geography, physics, chemistry, biology, sports, arts and music.
To provide high school students a diversified and comprehensive educational platform, Jingyi Secondary School has formulated and offers special-interest elective courses, including, among others, computer assembly and maintenance, mathematical modeling, color foundation, poster design, photography art, character sketching and studies of Chinese ancient civilization, aiming to expose our students to a wide range of practical skills, which the school believes will allow them to be more adequately prepared for higher education and the real world.
For Gaokao administered in 2016, 2017 and 2018, approximately 90.2%, 93.7% and 88.3%, respectively, of the students at Jingyi Secondary School who participated in the examination were accepted into various universities and colleges in China.