Jingyi Secondary School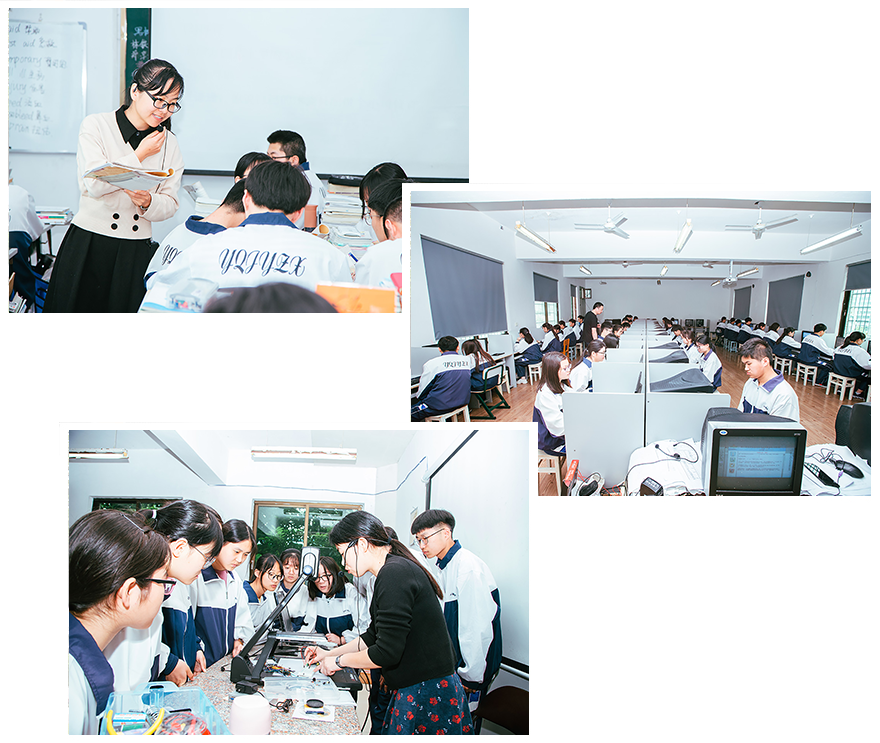 Yueqing Jingyi Secondary School ("Jingyi Secondary School") is located in Wenzhou, Zhejiang province, the PRC, and mainly focuses on providing non-compulsory private education for high students. The school's educational goals are to "teach students to learn, to be human, to be happy, and to help them get into the ideal college" (教會學生學習,教會學生做人,教會學生快樂,讓學生考上自己理想的大學).
In accordance with the curriculum requirements of the Zhejiang Department of Education, Jingyi Secondary School currently offers 13 main courses in Chinese, mathematics, English (while a small number of students studies Japanese), technology, politics, history, geography, physics, chemistry, biology, sports, arts and music.
Jingyi Secondary School has teaching buildings, a science and technology building, an administrative building, canteens and student dormitories. It also has numerous sporting facilities, such as outdoor track and field, to encourage students to participate in physical activities in order to improve their health. To further stimulate students' interest in learning and to create a conducive educational environment, Jingyi Secondary School has numerous multimedia rooms, laboratories and computer rooms, to provide students with visual, audio and hands-on practical training.